CoolWaves technology uses special microwaves that selectively and safely act on three different imperfections. Selective microwaves:
are absorbed by the fat cells for about 80%,
they act for about 20% with heat, stimulating the production of collagen and consequently improving the skin texture.
The CoolWaves are able to penetrate practically without obstacles through the tissues until they reach the adipose, then heat and denature it. Denatured adipocytes are subsequently eliminated through the lymphatic system.
The heat produced by the CoolWaves is around 50-55 degrees centigrade. The treatment does not create thermal damage to the surrounding tissues thanks to a cooling system that operates at 5 degrees.
The Coolwaves arrive exactly where it is needed: in the subcutaneous adipose tissue and aim to destroy them.
80% of the energy produced is absorbed by the adipose tissue:
---
---
Because CoolWaves are superior to traditional radio frequencies
Other technologies such as traditional radiofrequency are not as effective because most of the energy produced affects the skin and only about 30% is directed towards the most important target, namely the fat layer:
---
Benefits
The Coolwaves® reduce localized fat deposits all over the body, starting from the abdomen, thighs and hips. They dissolve fat, while compacting and reshaping your skin, firming the tissues.
FAT
It penetrates deeply, breaking down the membranes of fat cells to dissolve localized fat deposits.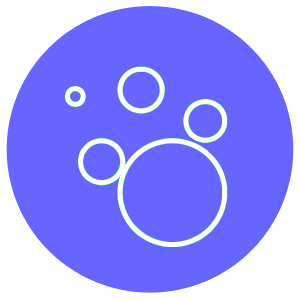 CELLULITE
It stimulates the connective tissue surrounding the adipose lobules of cellulite, against the "orange peel" effect.
SKIN LAXITY
It causes the contraction of collagen fibers in the dermis, stimulating the production of new collagen and making the tissues more compact and toned.
Onda CoolWaves® has the ability to act both simultaneously and selectively on individual imperfections.
A patient may present one or more problems and therefore according to the type of imperfection and the area to be treated, Onda suggests to the operator, after an evaluation of the patient and the setting of some parameters within the software, the handpiece to be used and the treatment program best suited to the specific case.
The areas that can be treated with CoolWaves® are:
arm
buttocks
inner thighs
abdomen
back
area above the knee.
The treatment is absolutely painless.
Only towards the end of the session is it possible to feel a slight heat on the treated area.
You can undergo a session at any time of the year, even in summer.
---
Before & After
BEFORE
AFTER
---
BEFORE
AFTER
---
BEFORE
AFTER
---
VIDEO